POST
5 Best Wedding Venues in Portland, ME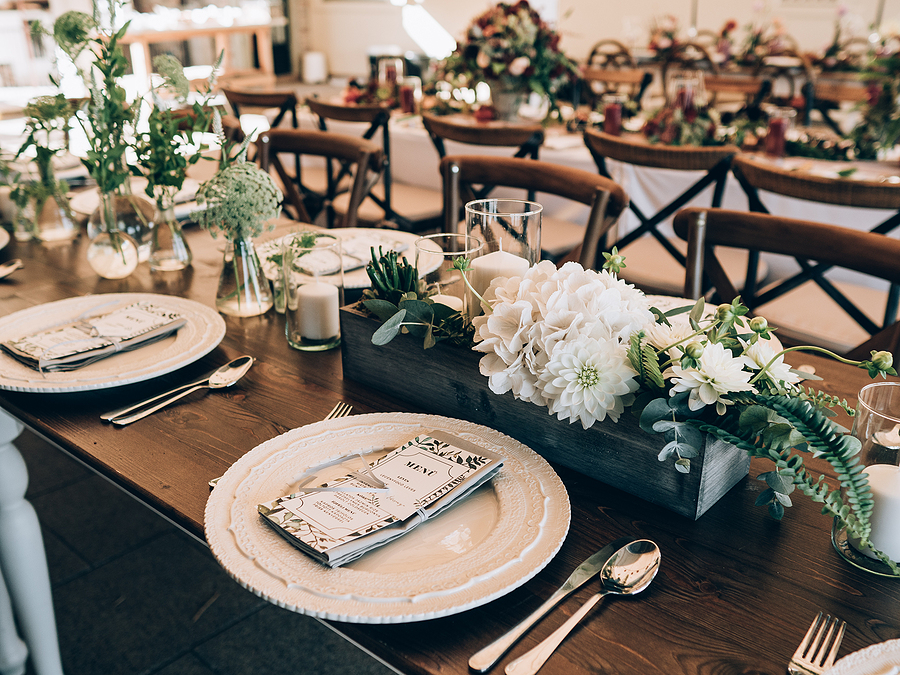 Planning a wedding will likely be the most fun and the most stressful time of your life. You will want to make sure every aspect is perfect and as you had envisioned it. One of the critical steps in planning your dream wedding is finding the ideal venue.
Finding the right venue
Modern times have brought back the outdoor wedding, and Maine is home to many amazing views. The scenery is beautiful, but you might have trouble narrowing down the top wedding venues in Portland, ME.
You want to consider the size of the venue, the ambiance, and the meal options. To see the size and ambiance, touring the space and seeing photos of past receptions will help you find suitable options.
When it comes to food, you want to ask about options for those with dietary restrictions. If a space doesn't offer vegetarian or vegan options, don't worry! You can always turn to Portland food trucks for help. There are plenty of vegan food trucks available in Portland, and they can help save your day.
Our top 5 wedding venues in Portland, ME
Diamond's Edge Restaurant and Marina is a classic favorite for hosting a reception. This waterfront wedding venue overlooks the crystal waters of Diamond's Cove. Get together with up to 250 of your friends and family at this beautiful location. The location actually offers three wedding venues.
When it's warm outside, ask about the McKinley Grove Event Site. It comes with a Sperry tent with retractable slides and a dance floor to add to the fun.
If you want a more intimate feel, The Art Gallery is another option. This building can seat up to 80 guests, and it's well known for its high ceilings and rustic atmosphere.
For 20 to 50 guests, The Patio is your best option. This large lawn is perfect for watching the boats ride by.
There are additional services you can add to your wedding. Some of these include on-site catering, coffee service, bar service, a wedding specialist, champagne toasts, and cake cutting. Diamond's Edge gives you everything you need to throw an amazing wedding.
Another breathtaking outdoor venue in Portland is the Barn at Smith Farm. This venue is perfect for a smaller setting; the maximum number of guests it can hold is 150. It is an affordable barn on a ranch with fantastic photo opportunities.
Although small, the wedding venue comes with a lot of options. You have access to catering services, a fully equipped kitchen, a full bar, and lounge, as well as wireless internet and a waterfront experience.
There is no better place for a big wedding than Brick South at Thompson's Point. This property consists of 25,000 square feet and has many noteworthy features. You get a nice blend of elegance and rustic features, as well as an industrial feel.
Brick South has rough-hewn wood and steel beams, polished concrete floors, and open ceilings to make your day perfect. There are wooden panel room dividers you can use to create a secluded setting and bistro string lighting to set the mood.
The Rising Tide Brewing Company is one of the most lively wedding venues in Portland, ME. If you are looking to visit a newly renovated space in East Bayside, Rising Tide is for you.
There are three separate areas available to rent, ranging from semi-private to entirely private rooms. When renting the private East Room, you pay hourly, and the tables, chairs, AV/PA system, private bar, and outside patio space are all included.
Rising Tide's rooms come in various sizes, with some holding 40 guests and others seating up to 150 people.
The Press Hotel rounds out our list of the five best wedding venues in Portland, ME. The space is built to accommodate an intimate to a medium-sized wedding. It can hold up to 100 guests for a reception or 70 guests for a banquet.
The Composing Room has expansive windows to feature natural lighting as well as handcrafted paneling inside. Their Editorial Room is smaller, holding up to 45 guests, but it is still as intricate and beautiful as the others.
If you are hosting a rehearsal dinner, the News Room holds up to 15 guests.
The Press Hotel also provides parking, valet, wireless internet, and in-house catering.