POST
Food Trucks: The Safe Option During a Pandemic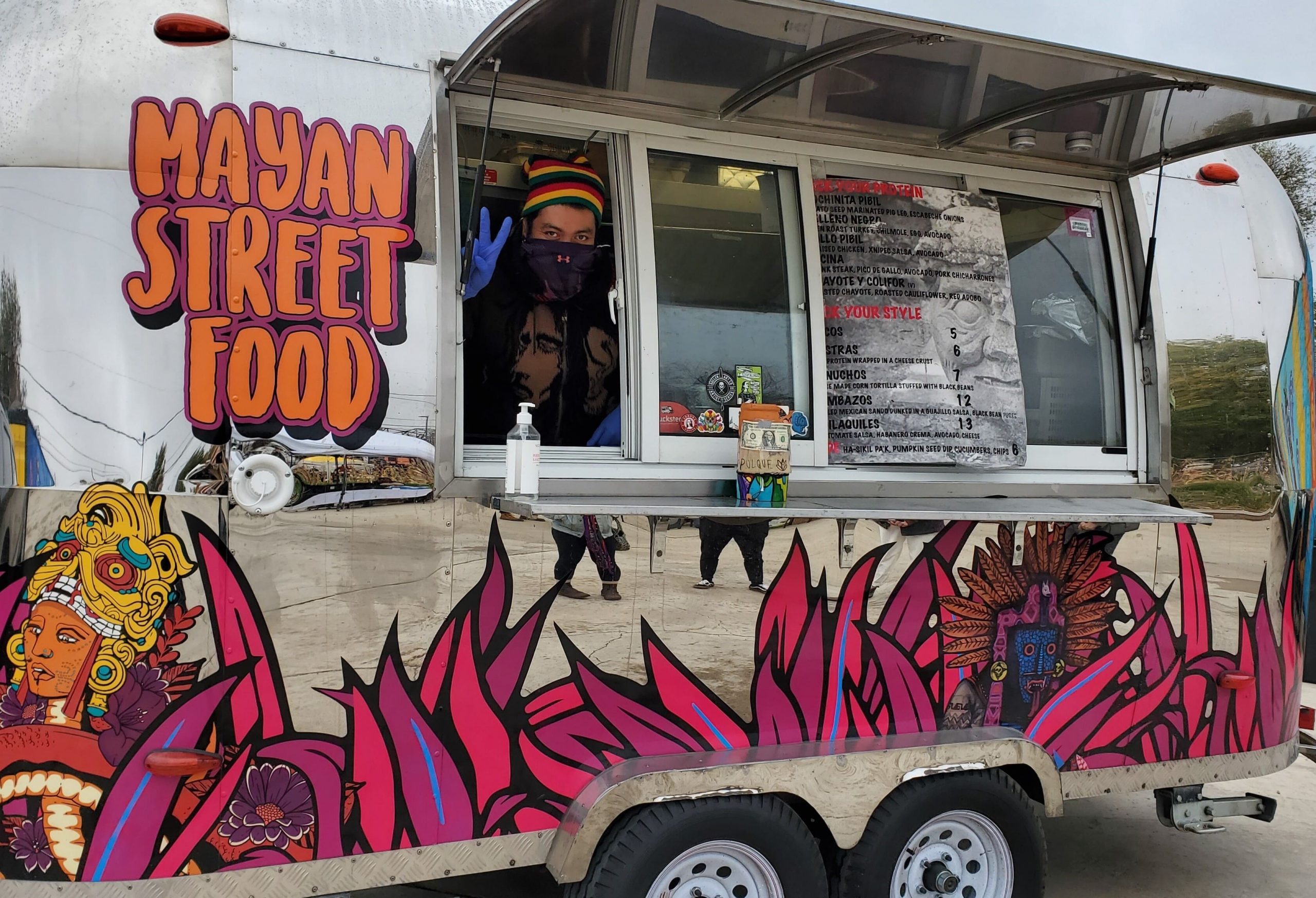 We're all tired of hearing about COVID-19, but the reality is that we are very much still in it. On Friday, October 30, the US reported the highest number of daily new cases for any country, reaching 100,000. Many bars and restaurants nationwide have been required to close or operate at limited capacity. Meanwhile, we've all been eating at home for months and are tired of coming up with exhaustive grocery lists and cooking day in and day out. What can be done?
Food Trucks are a Safe Alternative
Already being an outdoor, takeout option, food trucks are seen by many as a safe alternative right now. While restaurants have closed, been restricted to limited occupancy, or offer takeout and delivery only, food trucks are still safely operating. They are naturally built to be a takeout option, and meals can be taken back home or eaten outdoors, while safely spread out from others.
Compared to delivery or dining at a restaurant, your meal is less likely to pass through multiple sets of hands. Your food travels from the chef's hands, to your takeout box, to you. Our trucks are asked to wear their masks and are taking the health and safety of you and their staff seriously. It is critical to the viability of their business to keep their staff healthy in order to stay open and operating.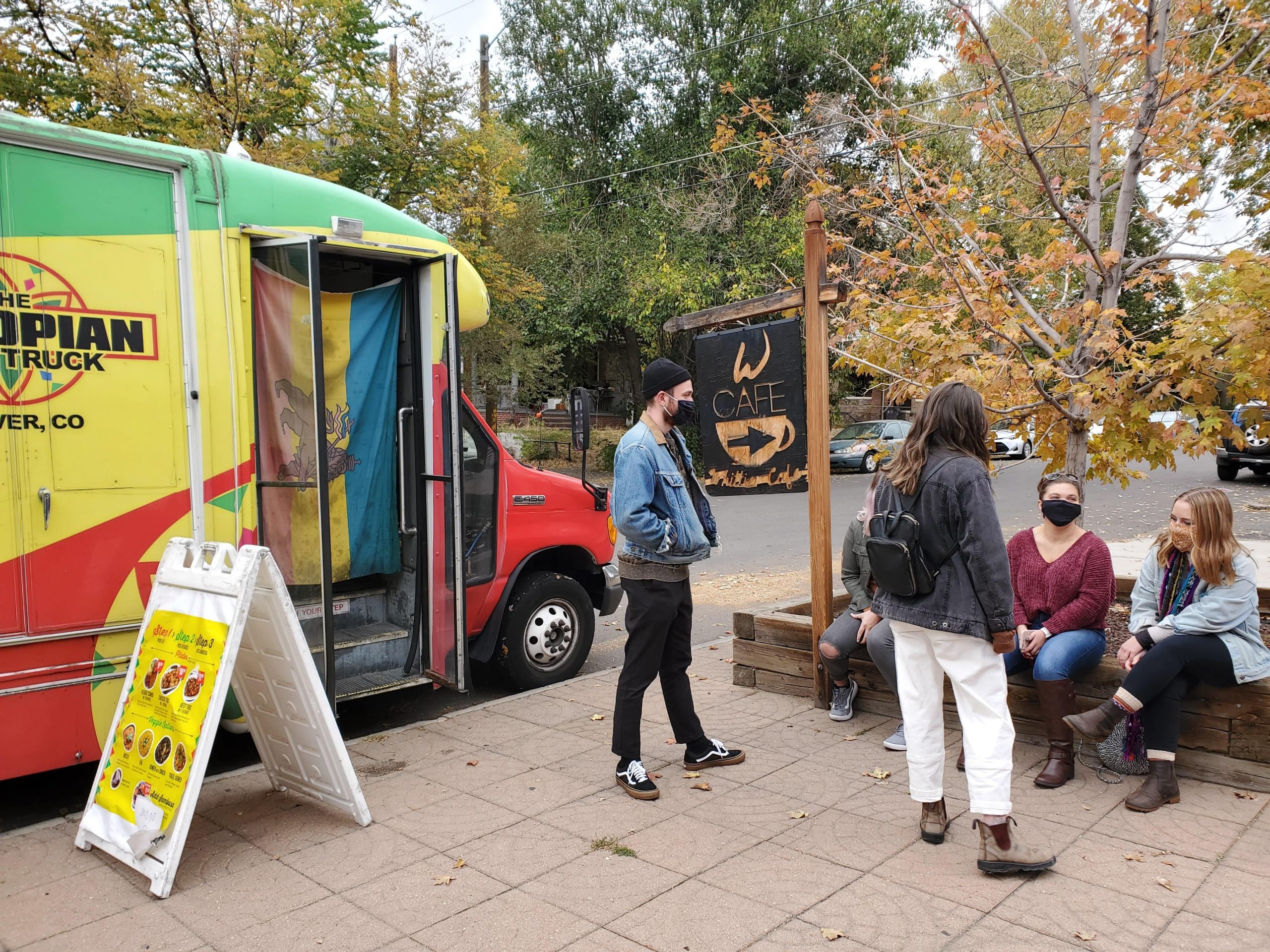 Online & Mobile Ordering
Many of the Truckster trucks are offering online and mobile ordering through the Truckster app and website. With Truckster ordering, you can place your order on the go or from the comfort of your home, and you'll receive a text when your food is ready to be picked up. This is a great contactless ordering option, and eliminates the need for exchanging money, waiting in lines, and congregating by the trucks while waiting on your order. You also avoid the costly delivery fees which can really add up over time.
All that being said, some trucks are offering delivery options as well. Be sure to check with your favorite truck to see what options they have. And if you want to see Truckster ordering available, ask the trucks to join! It's easy and cost effective for the trucks to setup.
Booking a Food Truck
You can still book a food truck to come to your office or neighborhood, or hire a truck to cater a private event. Trucks are accommodating unique scenarios, such as feeding guests in shifts, individually packaging to go meals, and other similar requirements. If you are interested in catering services or booking a truck, get started here or contact us with questions.
Finally keep in mind that restaurants are still a viable option to consider. However even with lower than normal occupancy, indoor or outdoor dining at a restaurant makes it difficult to spread out and some people feel uncomfortable sitting a table without a mask, even if they are 6 feet away from their neighboring table. If you fall into this category, consider takeout or delivery. Many restaurants are depending on takeout business to stay afloat right now.
Since we all want to see our favorite local spots still open once we're able to safely return to full occupancy, let's try to support our food trucks and restauranteurs as much as we can!